Your Career Booster
Do you want to work at the highest levels of the international business scene? Then Rennes School of Business' Executive MBA (EMBA) is your ideal springboard. The Executive MBA has been designed to suit businesses' real needs. It trains pragmatic leaders with expert management skills who are ready to lead all kinds of teams while nurturing innovation and developing new technologies. To put it simply, its graduates get solid, lasting results for their business.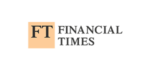 In 2019, for the third year running, Rennes School of Business' Executive MBA was named one of the world's Top 100 EMBAs by the Financial Times.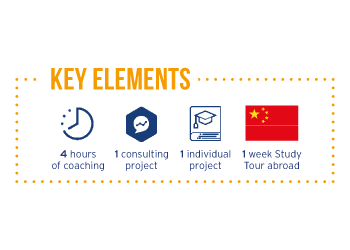 The Rennes School of Business EMBA puts practical experience at the heart of its teaching. The training will enable you to take on key management skills and learn about the most up-to-date approaches to leadership and corporate social responsibility (CSR). You will absorb concepts, resources and knowledge interactively through case studies, workplace simulation activities, business plan design tasks and real-life business case analysis.
An internationally recognised establishment which has trained whole generations of managers
The Rennes School of Business EMBA enables students to acquire cutting-edge knowledge through thought-provoking seminars, hands-on group projects, one-to-one coaching sessions and an overseas study trip. Contemporary management issues are comprehensively studied, empowering students to attain the skills and knowledge they need to take their career to the next level or launch their own businesses.

Dr Irena DESCUBES

Programme Missions
The Rennes School of Business' EMBA aims to train managers and business leaders capable of spearheading complex commercial operations in a fast-changing global environment. Its approach is rooted in interactive learning and it aims for sustainably high business performance in its students.
Specifically, auditors are challenged to develop solutions for a range of commercial scenarios and critically evaluate their own management practices.
A WIN FOR YOU AND YOUR EMPLOYERS
=> Develop your strategic outlook and managerial skills;
=> Boost your decision-making skills in a complex environment;
=> Develop new ways of thinking by taking an innovative approach to business processes.
Programme
Rennes School of Business' EMBA provides you with truly formative experience. You will explore a wide range of skills both in the classroom and beyond, and you will meet auditors from all different professional backgrounds, business sectors and even cultures and nationalities. Swapping ideas, sharing experiences and collaborating form the heart of the learning process.
Teaching staff build on the students' professional experience to illustrate and apply concepts. Case studies, oral presentations, working in small groups, role-plays and IT-based simulations all play a strong part in the training.
Guest lecturers and speakers from major international groups help to ground the teaching in real-life examples and to share their leadership experience.
Individual and group work outside of class is also a key part of the learning process. Students will apply the concepts they learn during their training to their workplace. Their success is then assessed by their professors.
CHANGING GLOBAL ENVIRONMENT
=> Economics & Geopolitics Managing Sustainability
=> Study Tour Abroad
CORPORATE STRATEGIES FOR LONG-TERM PERFORMANCE
=> Strategic Analysis
=> Marketing Management
=> Strategy Management of IT
=> Creativity, Innovation and Knowledge Management
FINANCIAL AND OPERATIONS MANAGEMENT
=> Financial Statement Analysis
=> Management Accounting and Control
=> Operations Management
=> International Finance
LEADING HIGH-PERFORMING ORGANISATION
=> Leadership
=> Applied Organisational Behaviour
=> Cross-Cultural Management & Negotiation
=> Managing Change
APPLYING MANAGEMENT SKILLS AND KNOWLEDGE
=> Strategy Management
=> Public Communication
=> Individual Coaching
=> Design Thinking
=> Group Consulting Project
INDIVIDUAL GRADUATING PROJECT AND CONSULTING
MAJORS
One specialised track (a single choice)
=> Innovation & Entrepreneurship
=> AI Driven Firm
Additional information
PARTICIPANTS PROFILE
=>Average age 38 and 15 years professional experience
=>15 nationalities by cohort, different business
ADMISSION REQUIREMENTS
=> An undergraduate degree or higher or the equivalent in relevant professional experience
=> English test or TOEIC: 750 min (for non native speaker only)
=> 1 week of evening English courses is proposed before intakes
=> Minimum of 5 years' experience including a minimum of 3 years in a management position
ADMISSION PROCEDURE
Two-step admission process:
=> Application to be submitted online
=> Personal interview with the Programme Manager
Calendar
Next intake: November 2020
Financing Cost:
€ 31 000 (VAT not included) + € 150 Alumni membership.
Includes: Lunches during courses; travel, meals and accommodation during study tour abroad; Course material.
2020/2021 : Application fees : € 90
They followed this programme
I secured a Managing Director's job after I graduated.
My background is in engineering. I climbed up the ranks one by one within my company. I could sense, however, that I was lacking the skills to secure a top managerial role. I chose the EMBA at the Rennes School of Business because of the quality of its teaching, its international reputation and its ability to adapt to my work commitments. Once I had my degree under my belt, I was named managing director of SDMO Industries. I can now put everything I learnt straight into practice.
Hervé Prigent, Managing Director, SDMO Industries
---
Dynamic, stimulating teaching
The EMBA at Rennes School of Business has a highly dynamic and stimulating teaching programme. I learnt a lot about areas I was personally interested in, but also about my various colleagues' and professors' areas of expertise. My experience there also enabled me to do forecasting and learn about new sectors such as agriculture, sustainable energy and even conflict resolution in difficult settings.
Ahmed Elsisy, top graduating student, judge and member of the Egyptian Justice Ministry's General Department for International Litigation Arbitration