— Are you a manager, senior manager or an executive wanting to expand your knowledge in market finance and business finance?
— Are you a professional that is working full-time or in transition, that is interested in professional retraining by resuming your studies in the field of international finance?
— Are you an employee that wishes to develop your financial skills in an international context in order to acquire new responsibilities and advance your career?
JOIN AN INTERNATIONAL PROGRAMME RECOGNISED
AND RANKED BY THE FINANCIAL TIMES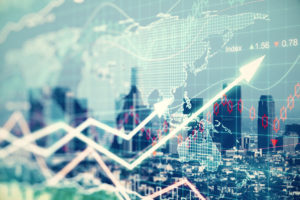 This Executive MSc aims to train the finance leaders of tomorrow. At a time during which the financial system has undergone profound changes, financial expertise and in-depth knowledge have become more crucial than ever to understand how international financial events may affect a company and what steps can be taken to exploit positive developments and protect the company from
harmful consequences

The programme has a solid base in Financial Engineering, Quantitative Finance, and Financial Markets.

Dr Taoufik Bouraoui, Program Manager

Programme Highlights
=> The programme is recognised and ranked by the Financial Times (Top 30),
=> Career accelerator: a programme designed to give new impetus to the careers of functional or operational managers and executives,
=> Coaching for personal and professional development,
=> Taught 100% in English, in the heart of Paris,
=> A programme that is compatible with professional activity: 4 days/ month,
=>Possibility to finance through CPF, work study programmes, professionalisation contract, Pro-A, transitional CPF.
=> You can become part of the Alumni business club and Rennes SB Alumni Association,
Target posts:
=> Senior Financial Consultant
=> Credit Analyst
=> Financial Services and Risk Specialist
=> Senior Financial Auditor
=> Cost Optimization Expert
=> Financial Sales Director
=> Financial Planning
=> Product Manager
=> Investment Bank Manager
Programme
The Executive MSc in International Finance of Rennes School of Business, ranked top 30 worldwide, has a solid base in Financial Engineering, Quantitative Finance, and Financial Markets.
It aims to strengthen your knowledge and analytical capabilities to succeed in a globalised and complex environment and to help you make operational decisions whilst analysing potential risks and capital management. With 100% of the lessons taught in English, the Executive Master of Science in International Finance meets the best international standards and the needs of a demanding market, mixing theory and practice over the course of one year, with 4 days teaching per month, either on our Paris campus or remotely.
During the course you are able to obtain the Bloomberg Markets Concepts (BMC) certificate.
SEMESTER 1:
=> Applied Economics
=> Financial Economics
=> Research Methods in Accounting and Finance
=> Advanced Corporate Finance
=> Coding and Data Science for Accounting and Finance
=> Quantitative Finance
=> Empirical Methods in Finance 1
=> Exchange Markets
SEMESTER 2:
=> Financial Engineering & Commodity Trading
=> Short-term and Long-term Financing
=> Advanced Financial Analysis
=> Empirical Methods in Finance 2
=> International Strategic Management
=> Islamic Finance
=> International & EU
=> Business law
=> Personalise Professional Project
Admission
=> Highly motivated
=> An undergraduate degree with 3 to 5 years' professional experience
=> Significant experience in the financial field
=> Good analytical skills
=> Fluent in English
ADMISSION PROCEDURE
Two-step admission process:
=> Application to be submitted online
=> Personal interview with the Programme Manager
PRACTICAL INFORMATION
Calendar:
=> Next intake: September 2021
Format:
=> 12 months, work-study format
=> 4 days a month
Degree:
=> Rennes School of Business Degree
=> Executive MSc currently in the process of obtaining RNCP, Level 7
Tuition fees:
=> €16 200 incl. VAT
=> € 150 Alumni membership.